Tips for outdoor lighting
In this article, you will find basic tips on how to light the surroundings of a private home, making it safer and more beautiful. High quality outdoor lighting will not only extend the time you can spend outdoors, but will also highlight the merits of your environment.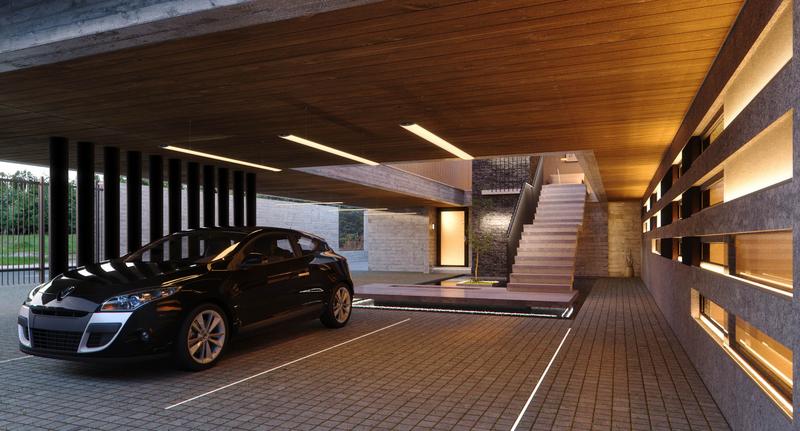 When considering different types of outdoor lighting, it is important to first decide which places you want to illuminate the most: entrances, paths, terraces, trees, a pond or a special object. When creating harmonious lighting, it is important not to overdo it – you should only highlight a few places, without attempting to create uniformly strong light.
Free-standing columns and floor- or stair-mounted luminaires are typically used to illuminate the areas used for walking. If you want to create a cosy atmosphere without a blinding light, you should choose lighting fixtures with an indirect light source.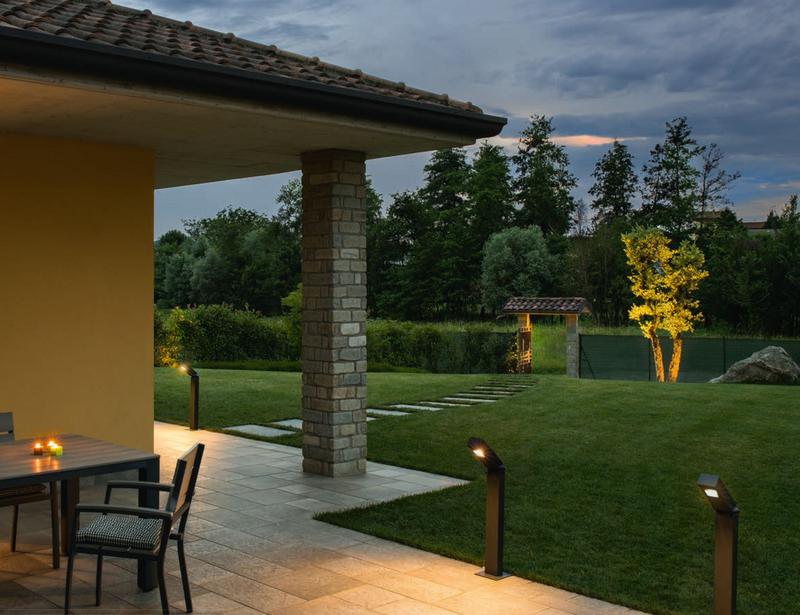 Wide-angle spotlights are ideal for illuminating the facade of a house, or large yard elements such as tall trees. These lamps are often used for safety, because they emit a strong stream of light.
If there is a pond or swimming pool near the house, these area should be illuminated – both for safety reasons, and because it is an opportunity to highlight the beauty of the water. You can choose underwater RGB (colour-changing) luminaires that will allow you to create a different atmosphere every night.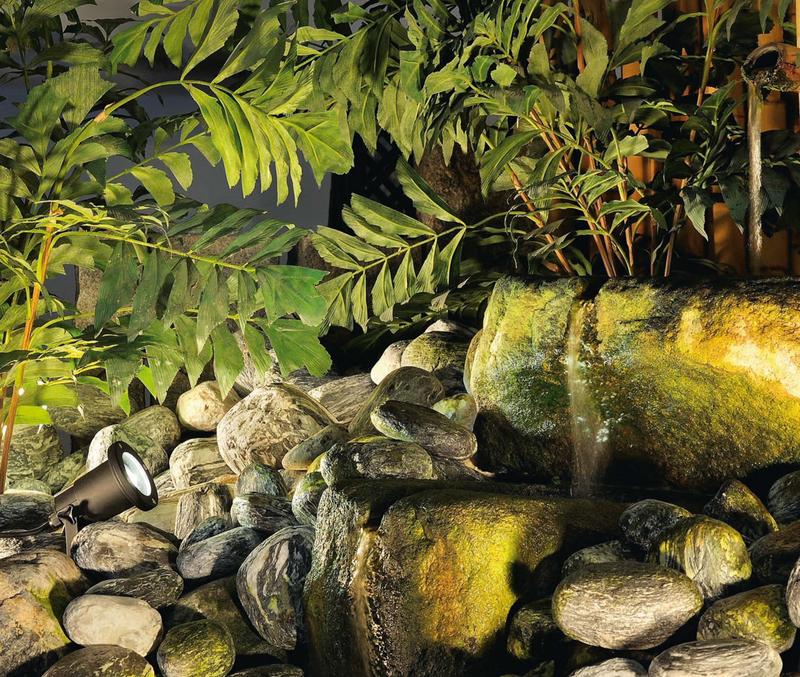 Adjustable narrow-angle spotlights are designed for spot lighting or targeted lighting. They can be free-standing or ground-mounted. By adjusting the lighting direction, you can individually illuminate some special elements. The most popular lighting direction in outdoor and park lighting is from the bottom up. Light delivered in this direction does not shine into windows or irritate the neighbours. Lighting plants, a fence or other elements in this way will add extra beauty and value to your yard.