Staircase lighting
I'm sure you'll agree that at night, in the complete darkness, going down steep stairs to the kitchen to get a drink of water with lemon is, well… a challenge. Still, measuring your courage by the number of dangerous steps you are willing to take in the dark is not the smartest choice. Staircase lighting is therefore especially important, not only for how nice it looks, but also for its specific function – illuminating the stairs and preventing accidents.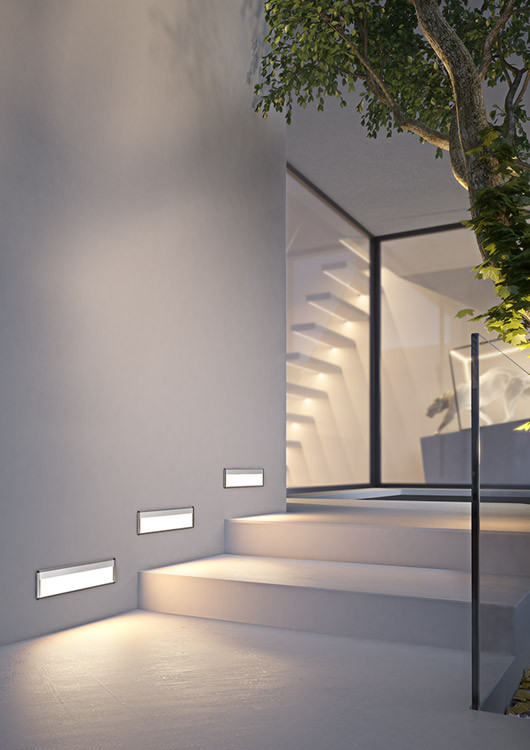 The seemingly dangerous stairs in the dark can become safe and stylish, when practical and aesthetic stair lighting is used from the first step to the last. Large suspended lamps are perfect for filling a staircase space with high ceilings. If you prefer minimalism and moderation in your interior, then surface-mounted wall lamps could be just what you are looking for. By combining ingenuity with the advice of experienced craftsmen (who understand what good stair trim is), purposeful stair lighting is easy to create. Small, wall-mounted LED lamps in the staircase are universal: placed low, at bottom of the wall near the stairs, on the stair handrails, as well as inserted into or under the step.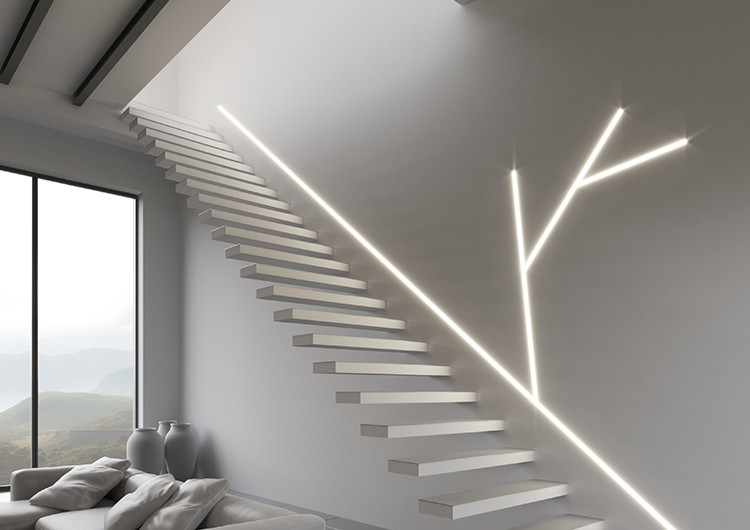 Linear stair lighting is another great light projection idea to accentuate your home's unique interior. An uninterrupted, continuous beam of light over the entire outer perimeter of the luminaire dramatically emphasises the shape of the stairs, giving them even more grace. Linear LED lamps are especially popular with interior designers, particularly when they are creating architectural lighting for exclusive spaces.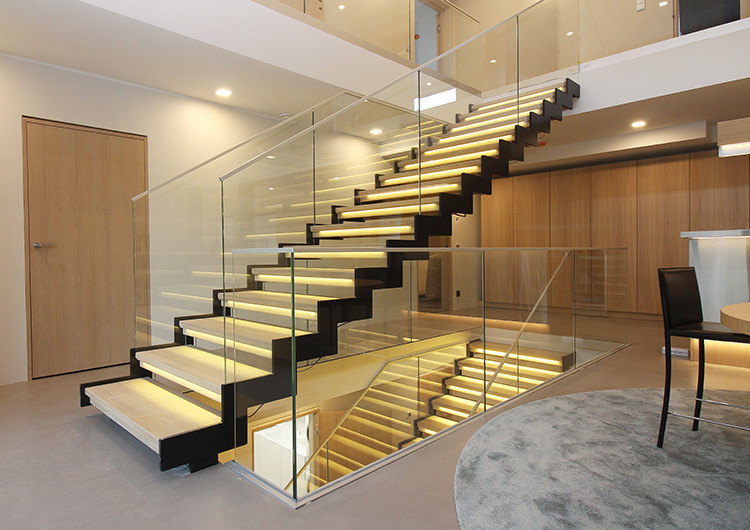 Thanks to these soft and pleasant forms of lighting, stairs can shine in an entirely new light.