Kitchen lighting
It's a mistake to think that the kitchen is just a place where aromatic smells are born, and where empty stomachs can be filled. A kitchen is perhaps the most important room in the house, because after a long day's work, this is where the entire family finally gathers together at the table. This is where we talk and where we share our memories of the day, both good and bad. This is where we learn to listen, and learn to reassure and support our family members. It's paradoxical, but many people waits all day for these moments of sharing food and thoughts at the kitchen table.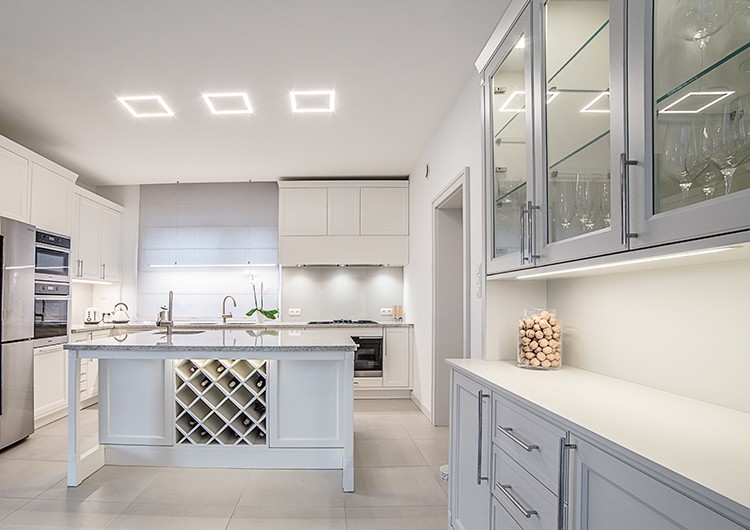 For this reason, it is especially important to create a kitchen where everyone in the home feels cosy and comfortable. Let's take a look at what kitchen lighting concepts are the most in demand.
Proper lighting in the kitchen is a great way to provide the cosy atmosphere you crave. People are beginning to notice that hanging lamps, which only illuminate the kitchen table, no longer meet all of our needs, so a combination of general and functional kitchen lighting is becoming increasingly popular. High-hung kitchen lamps can illuminate the entire space, removing shadows and reflections. This sort of kitchen lighting is perfectly adequate for when you just want to sneak into the kitchen to grab something tasty, with no intention of staying there too long. However, when there is a desire to cook up "something special" – we stay here for a long time. Successful cooking experiments in the kitchen require stronger lighting above the kitchen worktop. The most common solution is to install LED lamps under the kitchen cabinets.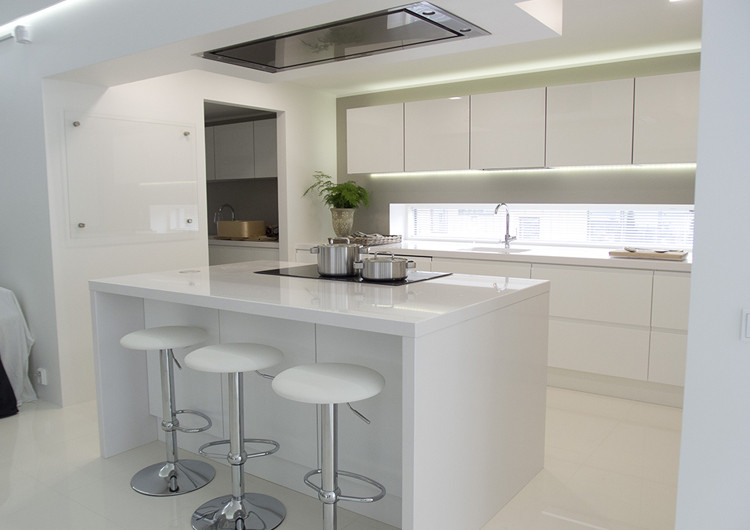 Can kitchen LED lamps make your cooking easier, even if your cabinets are already old? Yes, because the LED profiles can be milled into or mounted onto the surface of the existing cabinet, regardless of whether it is old or new. Working in the kitchen will become a different experience, when you have LED lighting exactly where you need it the most.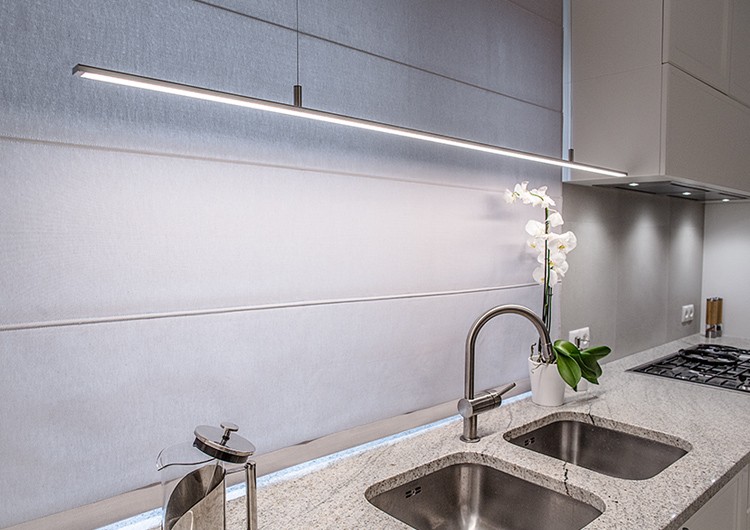 Lamps for the kitchen differ not only in terms of where and how they are installed, but also with regard to the light emitted. Above the worktop, a 700 lx light flow is recommended, and for minimal total kitchen lighting, 100-200 lx is sufficient. To create the impression of a flawless, clean kitchen, you're best off choosing daylight or cool white light.