Garage lighting
The garage is the part of a house that is stereotypically dedicated only to men, when in reality – everyone needs to use it. While the main function of a garage is to provide shelter for a car and a place for items that you no longer need at home, but you don't want to throw away, some forms of leisure might also take you there. Light fixtures should be selected based on how much time you spend in your garage, and what you do when you're inside.
If all you use the garage for is to get in and out of your car, then only the general lighting is important. The best choice is a wide lighting angle, recessed or surface ceiling LED lights or LED panels, which distribute the light very evenly in the garage.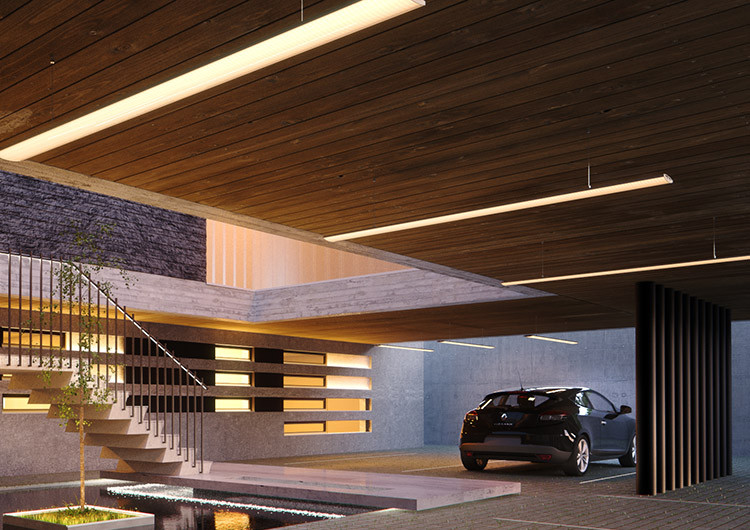 Taking advantage of technological innovations results in practical and convenient solutions. LED spotlights with motion sensors will make walking to and from your car much easier when it's dark outside.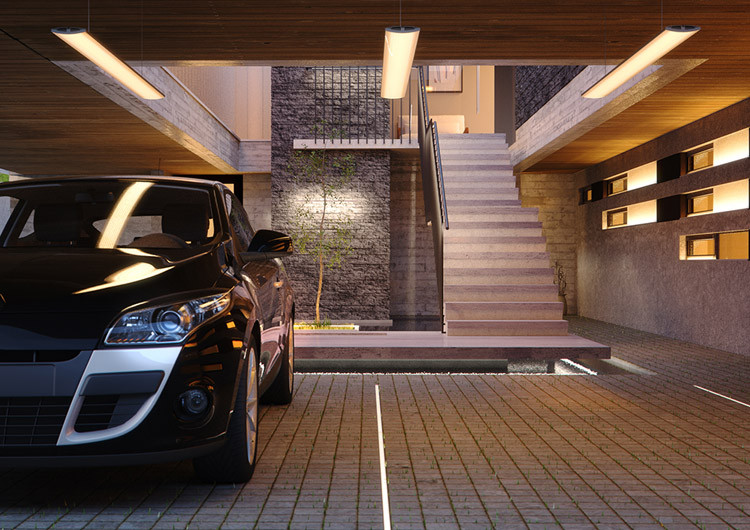 Those who like to tinker, and who voluntarily spend a lot of time in the garage, should think about additional lighting for the places they use most. Wall or suspended LED lights can divide the garage spaces, according to your needs. Whether you are repairing a car, restoring an old chair or fixing an electronic device, work in the garage requires vigilance, attention and diligence, so lighting in the work area should be at least 500-600 lux.