Furniture lighting
In indoor areas, general ambient lighting is usually combined with additional decorative lighting as well as lighting for work areas, mirrors or furniture. LED lights significantly expand the possibilities for furniture lighting, which these days can only be limited by a limited imagination. The J Interior designers are thrilled that the furniture lights currently on the market are easy to install and to integrate with any kind of furniture: wardrobes, kitchen cabinets, bookshelves, table tops, and so on.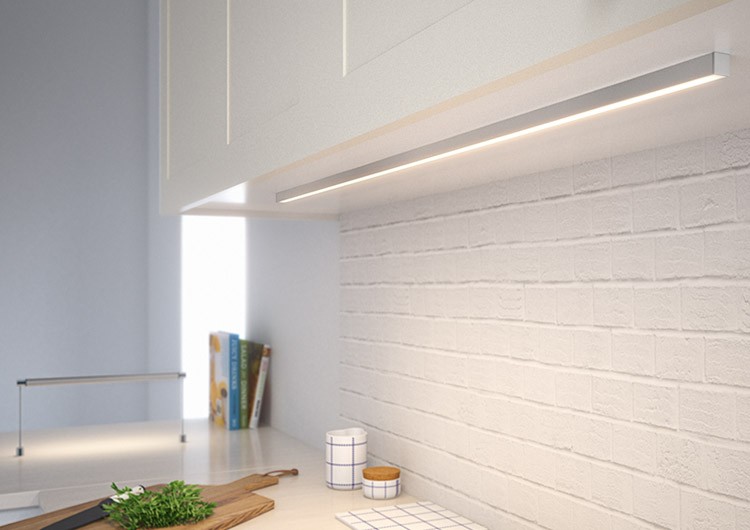 Furniture makers can install recessed LED luminaires into the furniture without a second thought. Aa anyone who has already used LED lighting solutions will assure you – LED lamps last a long time, they do not get hot, and they do not harm your furniture at all. If there is a need for even shelf lighting, thin surface-mounted or recessed LED profiles can be used.
A practical solution in those rooms of the house where it is difficult to find the light switch in the dark, or it is hard to look for the switch, is installing furniture lamps fitted with a motion detector. When this device detects that something has moved, the motion detector turns on the light for you. After a while, the light also turns off automatically.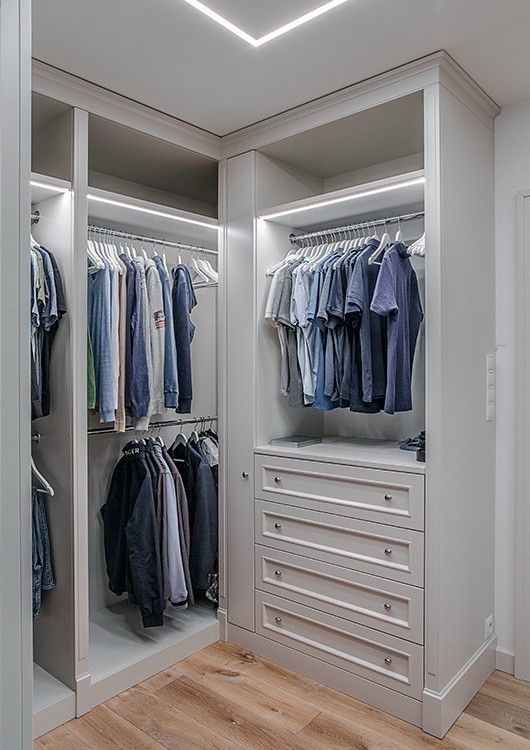 Of course, it is important to not to go crazy and turn the house to a flashing LED light caravan. Furniture lighting and home decor go hand in hand, and their stylish harmony depends on your own taste and the courage to create the home of your dreams.