Bedroom lighting
The bedroom is a special place in the house. The greatest luxuries found here are comfort and tranquillity. However, a person rarely kicks his slippers under the bed, curls up under a warm blanket, and immediately falls asleep. It is in the bedroom where tension and stress, and the thoughts that are racing through your weary head, will gradually fade away and give way to peace. According to experts, this is the best place for meditation, warm conversations, or just some inner relaxation. This is an intimate time, so the bedroom environment should match the mood.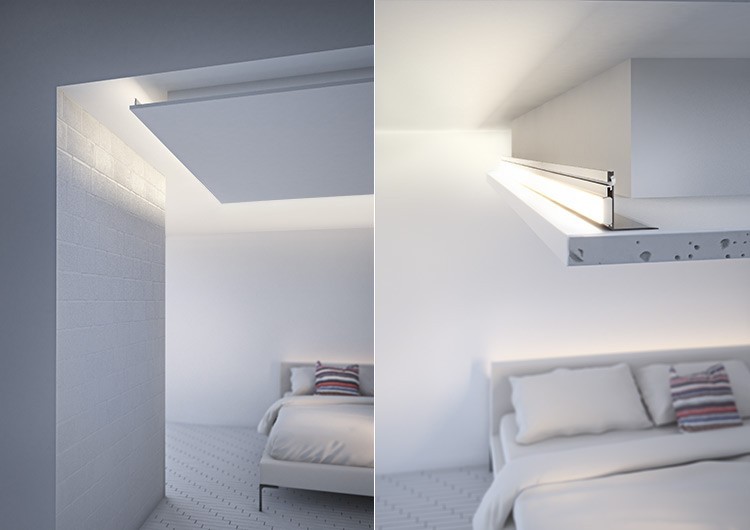 Subtle bedroom lighting creates a sense of privacy and intimacy. In order to make the bedroom space suitable for complete relaxation and to allow your tired eyes to rest, dim ambient lighting is generally usually used. Concealed bedroom lamps in the ceiling niches or behind the curtains will keep intense, irritating light from shining directly into your eyes. You'll probably agree that the type of bedroom lighting where you don't want to turn on the light when the morning alarm sounds, because it is so bright and blinding, is not the right solution for your home.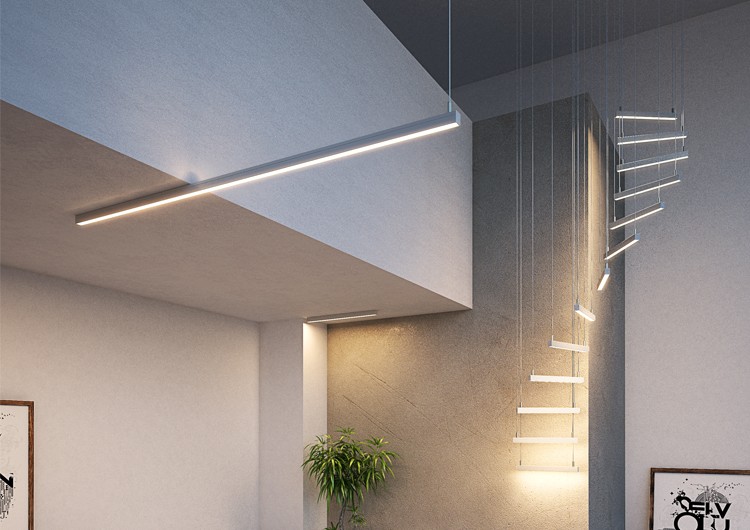 An exclusive and modern bedroom interior can be created with ease and inspiration when other lighting methods are also used, such as LED wall lamps. These can be lowered, wall-mounted or placed on cabinets on either side of the bed. If before bedtime you like to open up a book to read, embroider, knit or solve crosswords, check whether the bedroom lamps installed by the bed are powerful enough.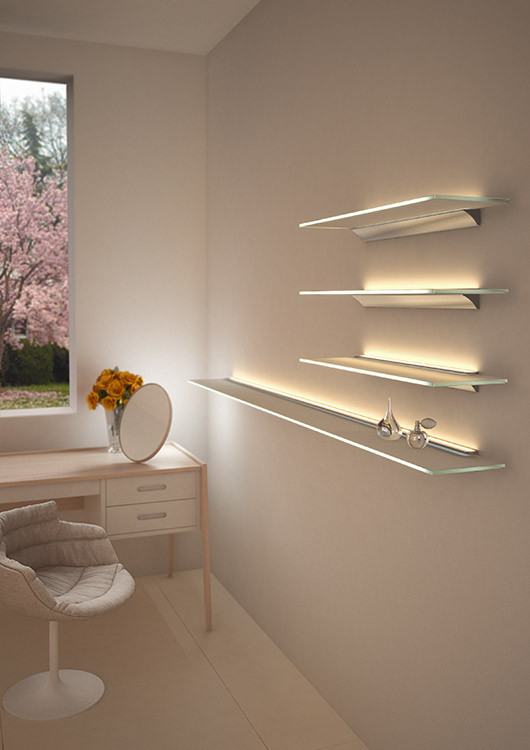 Another way to create a bedroom interior with the help of light is through linear lighting. This lighting method is innovative owing to its universal applications and its ability to create a unique sense of space. These modern lamps for the bedroom, which highlight the space with a continuous beam of light, will impress you with their simplicity and functionality. An aluminium LED profile, combined with an LED strip in the colour of your choice, a power supply and your own imagination are all you need to make your bedroom lighting welcoming and ideal for the relaxation you deserve.