Bathroom lighting
"I shower, brush my teeth and go to bed" – if you say this, you are wasting your life and don't love yourself at all. However, if you feel like being pampered after a long day, such a boring evening plan is impossible – your bathroom is like a tiny spa where you want to spend more time. It's an oasis of calm where, after a crazy day, you can finally find yourself in the silence and can wash away your worries and negative emotions.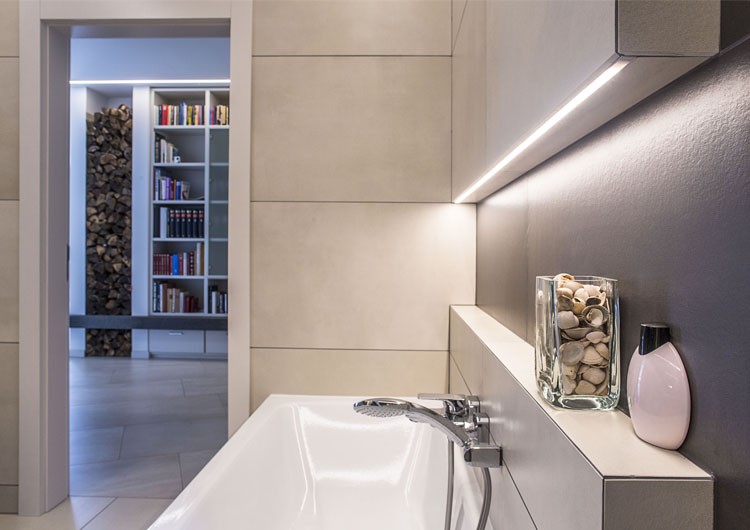 Even if your bathroom doesn't look quite as welcoming as you'd like, you can change this situation dramatically and without a major investment by installing the right lighting and adding a few nice interior details. Bathroom lighting solutions and ideas can be combined to create a cosy and relaxing, yet practical environment. The same types of LED lighting that fit perfectly in all the rooms of your house are also ideal for the bathroom.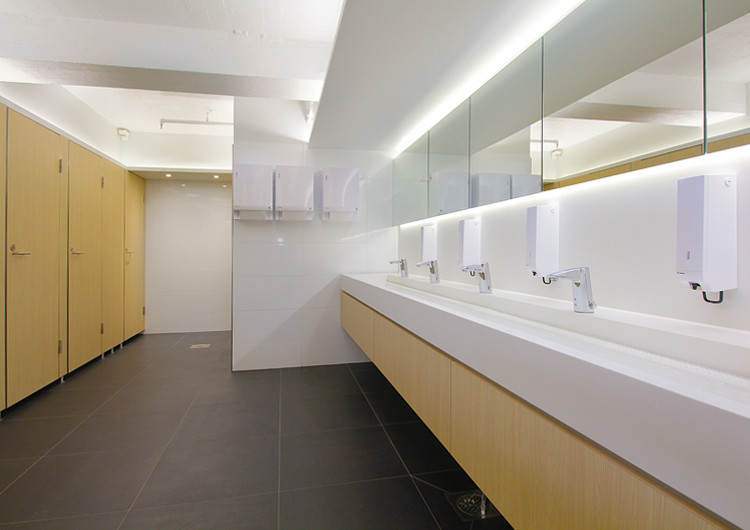 Here, the general bathroom lighting is usually combined with some form of mirror lighting. LED panels are a particularly convenient and functional solution for general bathroom lighting. These bathroom luminaires can be either recessed or surface-mounted. Bathroom lighting fixtures are improved and developed to adapt to your needs, so our shop offers clients lighting fixtures and colour temperature control options. Spot lighting is targeted lighting for certain areas of the bathroom, like the space above the sink. Wall lamps or lamps made of LED profiles are recommended for illuminating the bathroom mirror.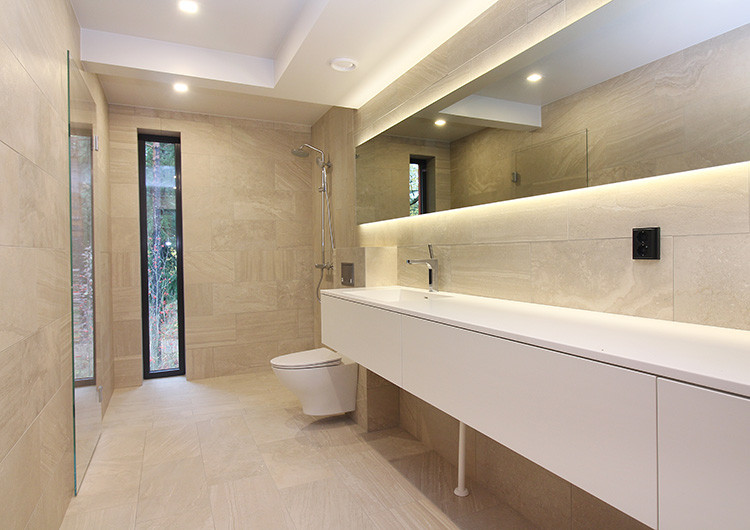 For the shower and bath area, where there is constant contact with the water, lamps with an IP65 waterproof rating are used.